Tibetan folk arts may take many forms, including bowls, carpets, door curtains, woven felt, knives, mani stones, masks, tents, thangka paintings, and more. Likewise, the inspirations for Tibetan folk arts come from many sources: folk customs, folk literature, music, and the predominant religion of Tibetan Buddhism. Tibetan folk arts often profoundly influence the material and spiritual lives of many Tibetans in both rural and urban areas.
One of the urban areas for Tibetan folk art is Yushu City, where the Qinghai Yushu Intangible Cultural Heritage Center opened in 2019. In this two-story building, located at the confluence of the Batang and Drichu rivers, the Center is a place where local residents and tourists alike may observe, make, and purchase different forms of Tibetan folk arts—many of them made from natural materials that are rich in color.
Video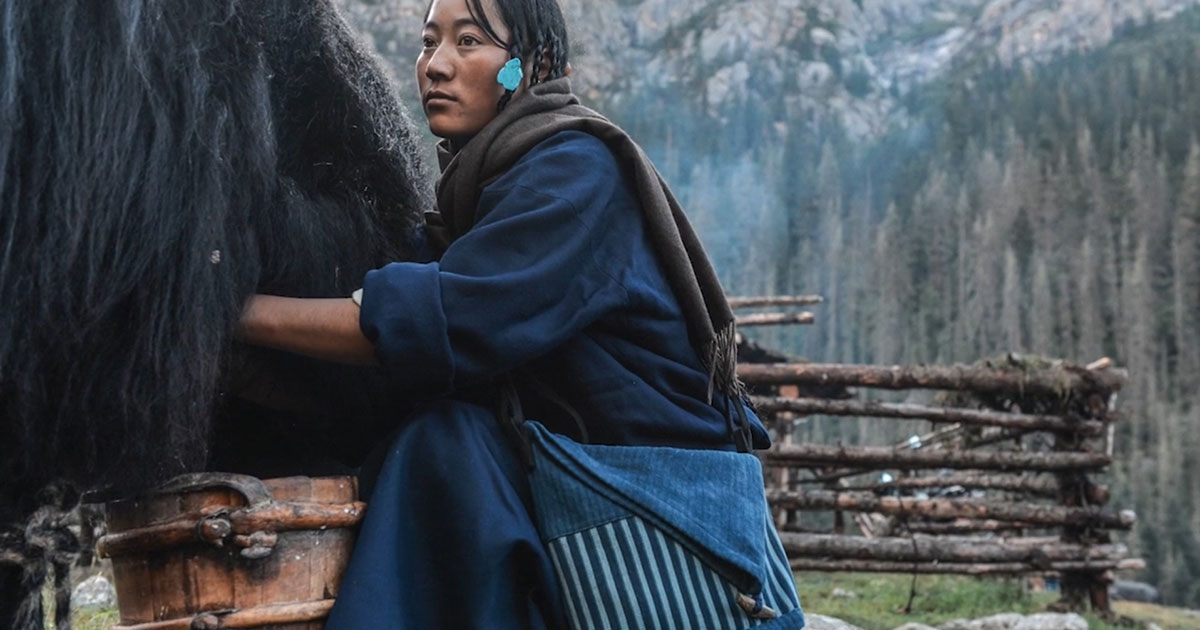 A number of artisans exhibit and sell their products in the center. One of them, Paldin Tsering, is a master of many traditions: creating Buddhist statues, thangka paintings, and what is known as medicinal pottery, which often takes the form of colorful and sturdy masks infused with the smell of incense.
At the age of fifteen, Paldin started learning these traditions from an elderly folk artist, often working twelve hours a day to master the art forms. He also serves as an arts teacher at the Yushu Prefectural Vocational College and founded his own company, Yushu Paldin Folk Art Ltd. The Yushu Cultural Sport Bureau named him a "comprehensive artisan" in 2018.  
Video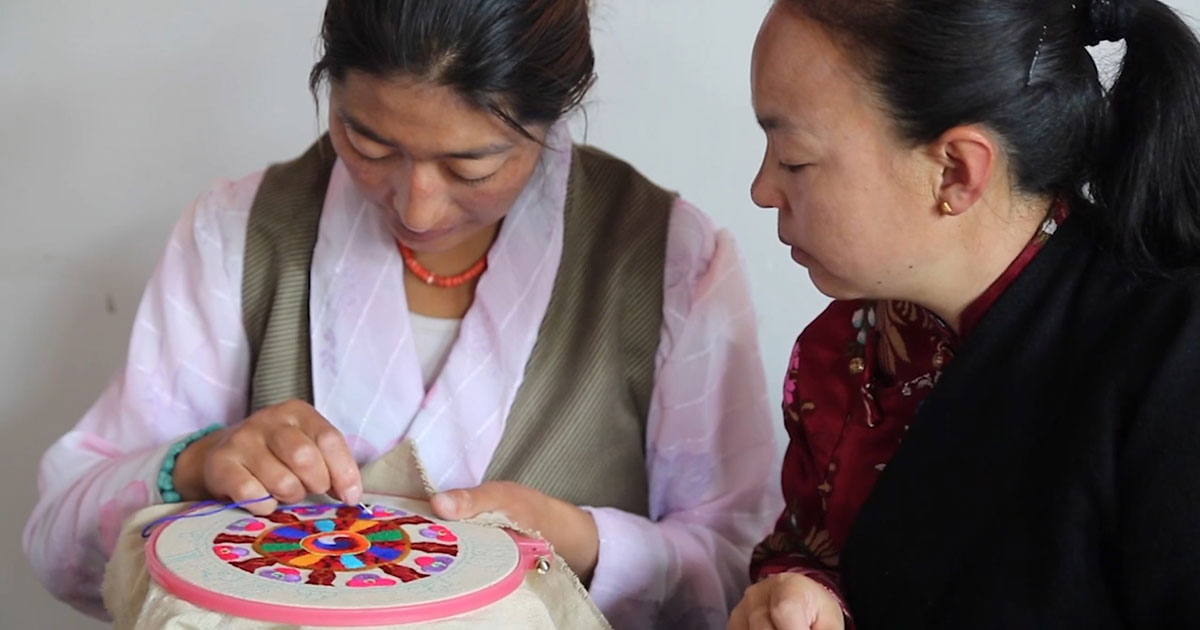 Other artisans at the Qinghai Yushu Intangible Cultural Heritage Center include Kunchok Chozin and Yudron, both of whom are carriers and protectors of Tibetan cultural heritage. Kunchok in an expert in mani stone carving, while Yudron excels at weaving felt. Other types of folk art found at the center include Tibetan knives, thangka paintings, masks, and bowls.
Tibetan folk arts constitute an important element of Tibetan cultural systems. They not only symbolize ancient wisdom, but also reflect the artistic talents of Tibetans. Even with increasing globalization—both economic and cultural—the Tibetan Plateau is striving to protect and promote folk artists who maintain rich traditions of cultural heritage.