If you visit the Tibetan Plateau, you will soon recognize the prominence in Tibetan culture of monasteries and religious life. Stepping into a monastery temple transports you immediately into the presence of silver and gold statues of prominent figures in Tibetan Buddhism. During New Year's celebrations or during other culturally important festivals, you will be struck by the varying silver and gold jewelry people wear on those occasions. The presence of such jewelry and religious objects is an immediate reminder of the rich, long, and crucial role of silversmithing and goldsmithing in Tibetan culture.
Video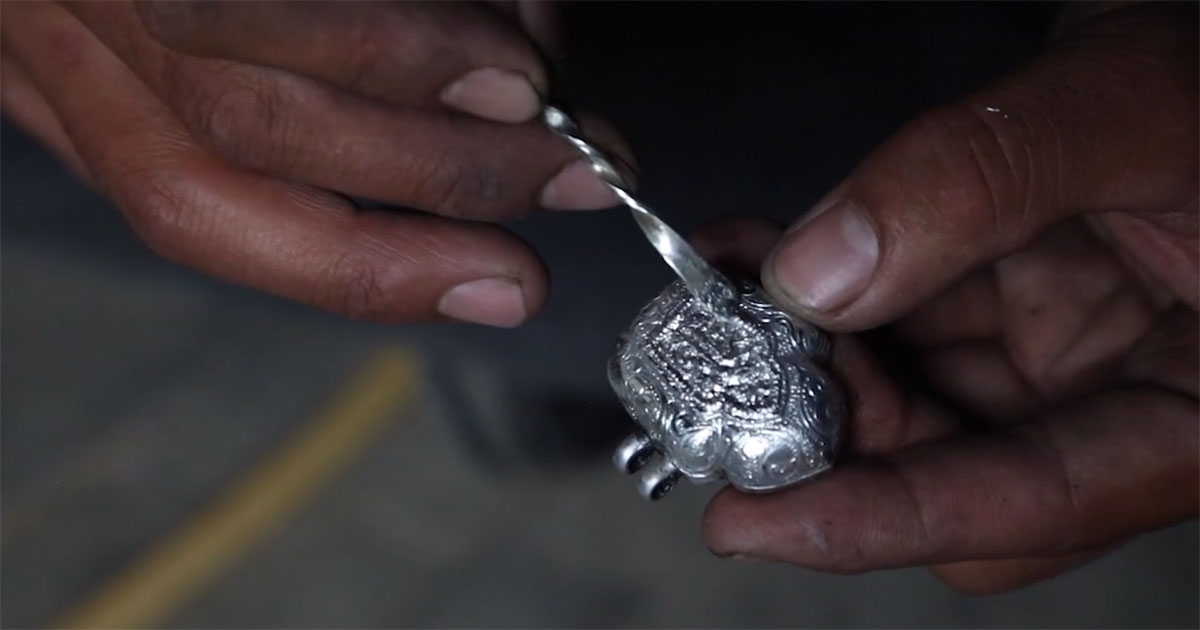 Historically speaking, silversmithing and goldsmithing were essential to the creation of statues through different metals and gilding practices. The use of silver and gold is often traced to dynastic times and became relatively common around the twelfth and thirteenth centuries. This is evident in western museums, containing numerous religious statues and artifacts made of or decorated with silver and gold.
Silversmithing and goldsmithing traditions continue to be an important part of religious imagery and statue-making. Due to the rarity of the metals and their religious significance, silversmiths and goldsmiths are highly regarded and respected for their skills—much more so than blacksmiths.
While silversmithing and goldsmithing may have primarily served the needs of religious statue-making and political shows of grandiosity, such skills remain equally important in secular culture today. Tibetan silversmiths and goldsmiths now make exquisite jewelry for lay and religious people alike by incorporating Tibetan designs, symbolism, and creativity. Due to the cultural importance of silver and gold, as well as the increased availability of silver and gold since the end of the Cultural Revolution, many Tibetans believe silver and gold carry protective powers when worn as rings, necklaces, and other forms of jewelry. Silversmithing and goldsmithing are also trying new experimental forms today, and such skills play a more nuanced role in advancing Tibetan expressive culture.