Communities of Style
Individuals and groups communicate their creativity, self-definitions, and community affiliations through the way they dress and adorn their bodies. Communities of style are groups that share a common style of dress shaped by similar experiences, knowledge, dress practices, values, and ideas about what is pleasing, appropriate, and beautiful.
African Americans "belong" to many communities variously defined by ethnic, class, gender, regional, religious, political, cultural, and other affiliations that exist in complex interrelationship with each other. Accordingly, there is no single African American aesthetic of dress; there are many aesthetics that at times overlap, intertwine, and are juxtaposed in visual dialogues defining difference and belonging. Communities possess their own unique sets of aesthetic cultural markers that contribute to a distinctive style.
The challenge and goal of the Will to Adorn project is to represent this complexity and diversity, while also highlighting those approaches, processes, and discrete elements of dress and adornment among African Americans that grow out of shared or common cultural experiences, traditions, and social histories.
Artisans of Style
African American artisans of style use their creativity, skills, and knowledge to support themselves and their families and to meet their clients' specialized needs and desires. For example, Thomas Tate, Lawrence Berry, and Andrea Bray create customized shoes and hats for their socially mobile and politically savvy patrons in the nation's capital. These skilled artisans are conscious of their role in helping their clients to present themselves in a way that commands respect and conveys images of power.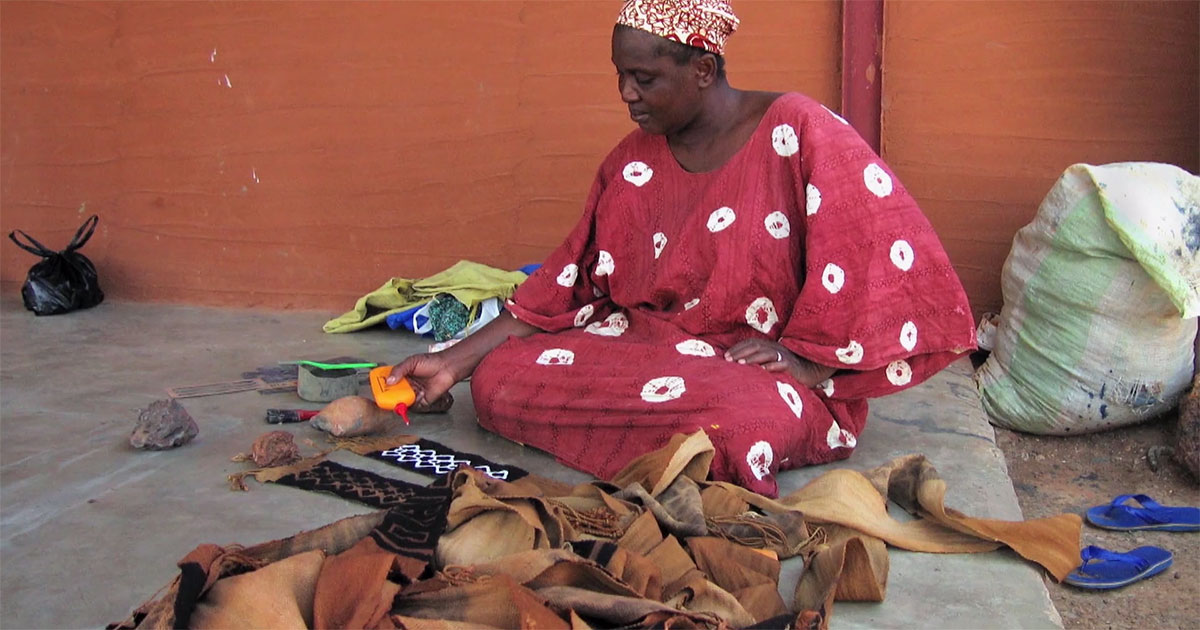 Artisans of style also experiment and collaborate with each other and their clients to set standards and innovate new styles. In Washington, D.C., a network of such artisans was part of a seminal creative collective known as Belmont Arts. From 1991 to 2002, their headquarters on Belmont Road NW in the Adams Morgan neighborhood was the center of collaboration, enterprise, and mutual support among artists. Januwa Moja Nelson, Brenda Winstead, Marvin Sin, and Akosua Bandele make wearable art inspired by their African Heritage and for patrons who express their identification with Africa through what they wear.
Although they may create for different communities of style, these artisans all share deep connections to a history of outstanding craftsmanship in the service of African American identity and expression.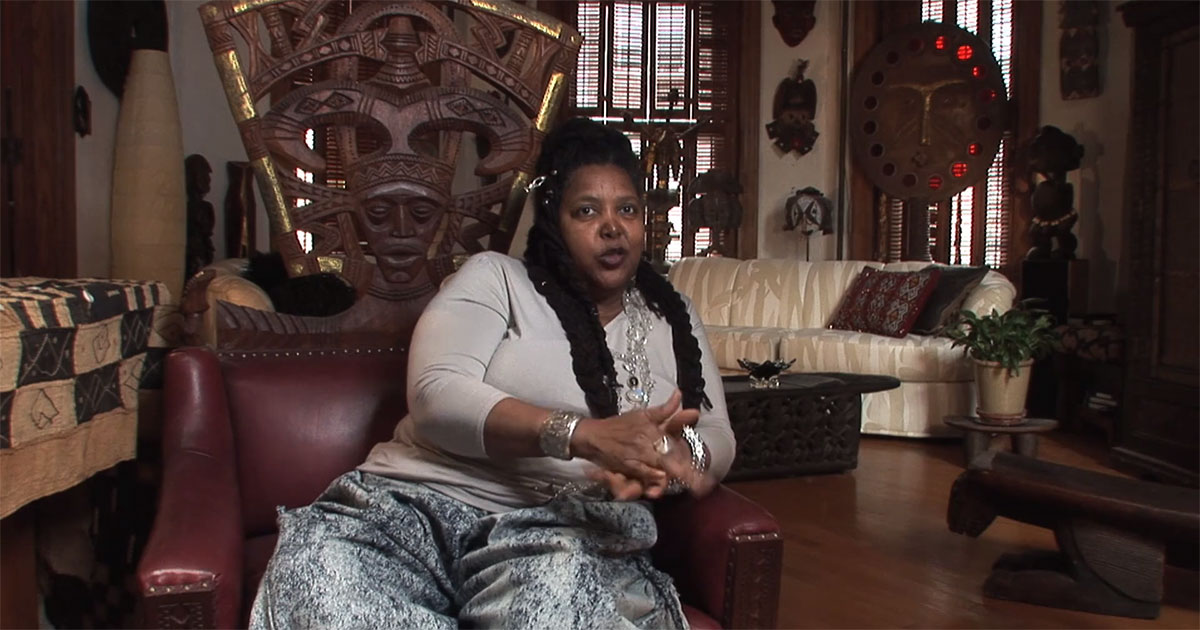 For forty years, Januwa Moja has created wearable art in celebration of the African diaspora. In this video, Moja discusses her experiences growing up in civil rights-era Baltimore and the insights that led her to become a designer and influenced her art.
Exemplars of Style
Everyone is a dress artist. The choices that we make in the way we dress reflects the cultural and social rules that we live by, our personal taste, and our access to the resources needed to dress in the style to which we aspire.
In every community of style, there are exemplars of style who stand out as masters of the arts of dress and body arts. These individuals capture the essence of a community's ideas of what it is to be well dressed through their artful assembly of their hair, apparel, accessories, and body art. Exemplars of style "curate" their appearance from their own collections of items of dress, their choices of hairstyle, grooming, and other aspects of and personal adornment.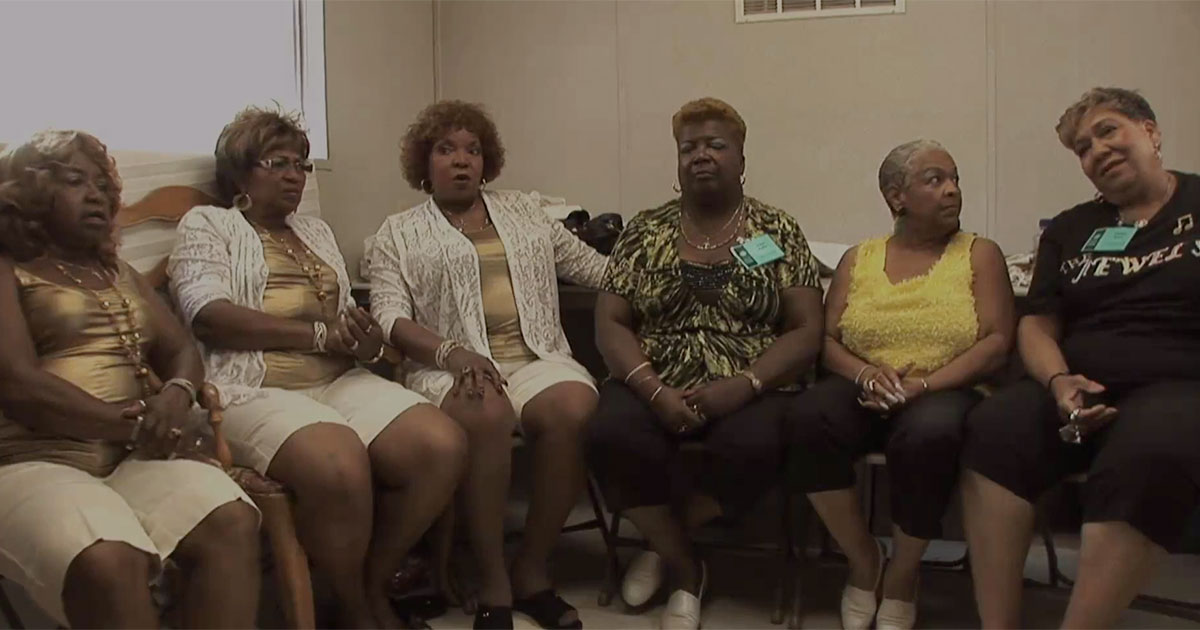 Artifacts of Style
Items of material culture relating to communities of style include articles of dress and outfits in the collections of exemplars of style. Other artifacts of style may include photos, videos, and multimedia documenting dress and adornment styles. Some examples would be DIY YouTube reviews of wigs, instructional videos on hairstyling, and snapshots and family photos illustrating dress and dress events.