The Will to Adorn program at the 2013 Smithsonian Folklife Festival in Washington, D.C., showcased the distinctive ways in which diverse African American identities are expressed through attire and adornment. It explored the traditions, artistry, and social histories that have shaped these expressions. The program featured demonstrations and workshops by artisans such as milliners, hairdressers, jewelers, tailors, and ceremonial regalia makers. It presented performances by exemplars of styles such as musicians, dancers, activists, poets, athletes, and others. Hands-on activities—which included try-on sessions, interactive workshops, and craft making—invited visitor and family participation.
The program revealed how African American style is as local as the barbershop on the corner and as global as the powerful influence of hip-hop dress culture among young people in Japan, Australia, Great Britain, South Africa, and elsewhere around the world. It represented the complexity and diversity of African American identity and creativity through fashion shows, narrative sessions, and demonstrations. It highlighted those approaches, processes, and discrete elements of dress and adornment among African Americans that grow out of shared or common cultural experiences, traditions, and social histories.
Years after the Festival, The Will to Adorn lives on in a series of local and regional projects, student internships, and more.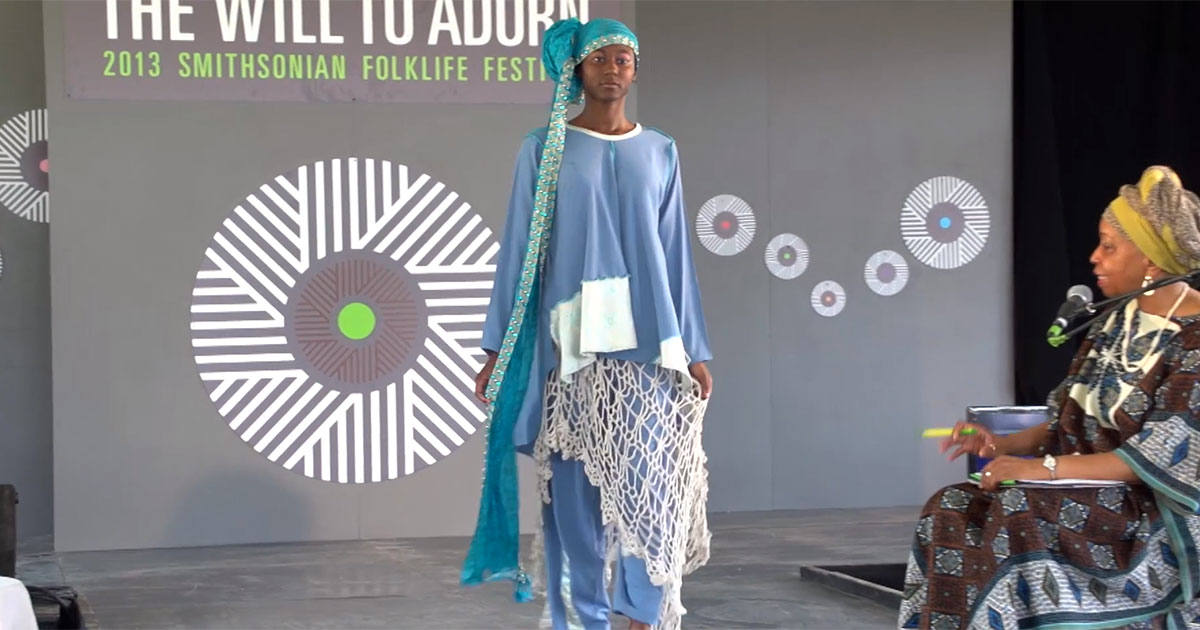 See more blog posts and videos from Will to Adorn at the Festival