Long considered austere, labyrinthine institutions, museums are keeping pace in today's cultural landscape with new educational programming focused squarely on visitors. It's a topic museum specialists from across Washington, D.C., gathered to discuss earlier this month at the Center for Folklife and Cultural Heritage.
Among museum visitor needs is the desire to curate individual collections. The Smithsonian Learning Lab is ideally suited to that aim, offering online users a digital platform of more than a million images, recordings, and texts from across the Smithsonian.
"We found that teachers are reconstructing learning activities for their students," said Pino Monaco, associate director of program evaluation at the Smithsonian Center for Learning and Digital Access, which launched the Learning Lab in June 2016.
Monaco, who studies user behavior on the digital platform, notes the popularity of the site's "My Collections" feature, which allows users to curate pieces from across the site.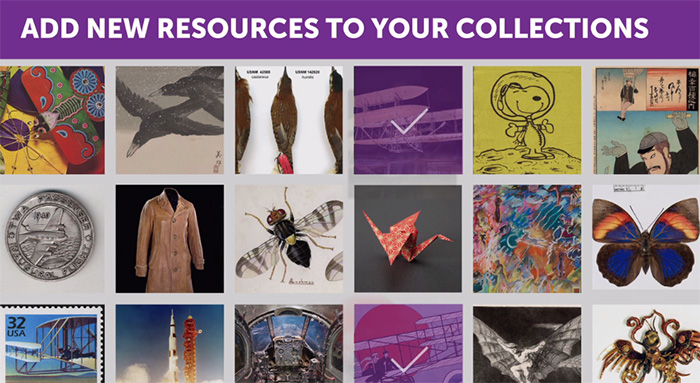 "Audiences want the tools to create their own collections," Monaco added. "The Learning Lab is one such tool."
At the National Gallery of Art, museum educators are challenging another common stereotype—the impatient gallery visitor. The museum's two-and-a-half-hour Drawing Salon and Writing Salon programs, which combine art history with studio arts and creative writing instruction, respectively, are evidence to the contrary.
The guided activities, each covering two to three works from the gallery's permanent collection, invite close looking from participants and are among the museum's most popular programs.
"We acknowledge that people may feel uncomfortable when presented with these close-looking exercises, but we want adults to slow down and think critically about the artwork," explained Gwen Fernandez, a museum educator at the National Gallery of Art. "For us, it's about the process, not the product."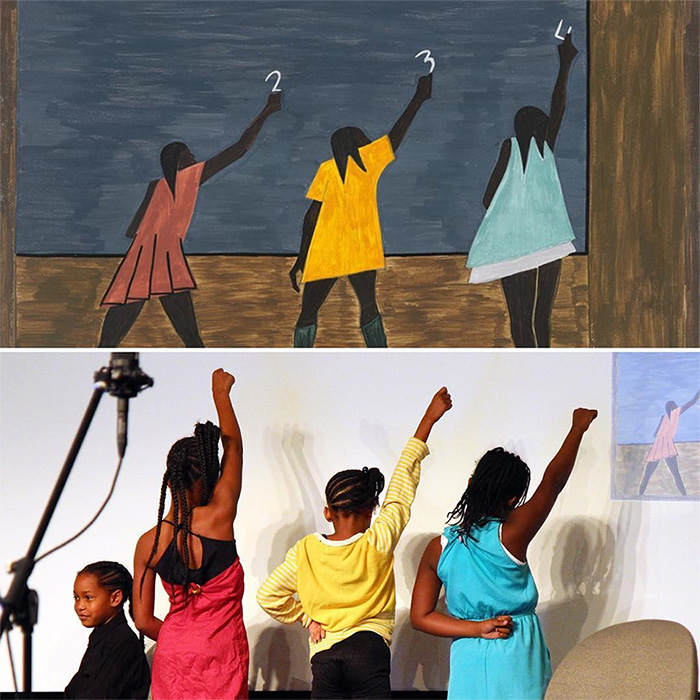 Just as measured, drawn-out observation is taking hold at the National Gallery, so too is storytelling at The Phillips Collection. In one such program, the museum is working with local and national partner schools to develop a playwrighting and arts integration grounded in Jacob Lawrence's Migration Series.
"Students are able to share their own stories in ways they were never able to do before," Laura Hoffman, manager of K-12 digital and educator initiatives at The Phillips Collection, said in describing the program.
"It's those stories that make the art come alive, showcasing the work's relevance today," Hoffman explained.
In reaching beyond the confines of the typical visitor experience, ARTLAB+, a free afterschool program at the Hirshhorn Museum and Sculpture Garden, pairs teens with mentors to learn new digital skills and connect with peers.
"It's fun to see teens coming from different perspectives," said Linsay Deming, manager of digital learning programs at the Hirshhorn. "If it weren't for ARTLAB+, these teens might never have worked together."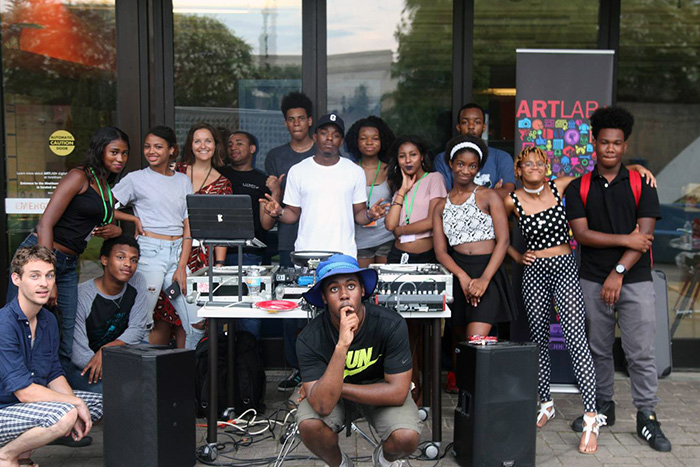 Their methods of tailored instruction with room for collaboration paves the way for creativity. For one teen, ARTLAB+ provided her with the resources to develop her own fashion-centered video series.
"Visitors to the museum want to engage creatively," Fernandez added. "It's our job to make space for that creativity."
This article is one in a #50YearsofFolk series from the Smithsonian Center for Folklife and Cultural Heritage. #50YearsofFolk brings together live events, social media, and blog posts to commemorate the 50th anniversary of the Smithsonian Folklife Festival.