John Taylor's "Stormy Monday" needs no accompaniment. The seasoned gospel singer's bellowing voice can command a room with ease. It's only after Taylor finishes singing that he's introduced to audiences as an inmate in the Louisiana State Penitentiary.
He's one of many artists featured in the documentary Follow Me Down: Portraits of Louisiana Prison Musicians. Director Ben Harbert, an ethnomusicologist and music professor at Georgetown University, interviews inmate-musicians from across three of the state's correctional facilities.
"They began to open up," Taylor recalls following his first rehearsal with fellow inmates. "The thing that was hidden they began to express."
For Ian Brennan, a GRAMMY Award-winning producer, the search for similarly marginalized voices led him to Zomba, a maximum-security prison in Malawi. There he started the Zomba Prison Project, which has released two acclaimed albums of music recorded behind bars: I Have No Everything Here (2016) and I Will Not Stop Singing (2016). Both bring just those marginalized but genuine voices to the fore.
"Music is genuine if an artist learns something about him or herself in the process," Brennan said during a presentation to staff members at the Center for Folklife and Cultural Heritage this month.
What does authenticity look and sound like in an increasingly commercialized world? It's a question both Harbert and Brennan have set out to answer. According to Harbert, whose Louisiana recordings play with ideas of morality and identity, the benefits of music are far-reaching.
"Music is a way of looking at someone in a different way," Harbert said in a second public presentation entitled Music, Prisons, and Transformation, presented by the Smithsonian Folklife Festival. "You see them as a singer, not a prisoner."
Music, at its best, can prompt listeners to reexamine their notions of prisons, inmates, and wardens. In Zomba, for instance, guards sing and dance alongside prisoners—a practice that stands in sharp contrast to Louisiana's facilities where the divide is much deeper.
But in recasting inmate-musicians as talents in their own right, both Harbert and Brennan are careful not to gloss over the many incongruities at play.
As Harbert explained, mental illness runs rampant in the prisons he's encountered. Even the guards aren't immune to thoughts of depression and suicide. For others, music lends structure to fractured lives.
"Music offers inmates stability," Harbert added. "It normalizes the prison process."
The same can be said of facilities in Victoria, Queensland, and Western Australia, where Huib Schippers, director and curator at Smithsonian Folkways, conducted research on the region's rehabilitation programs.
"We met prisoners who memorized pages and pages of Shakespeare just to break up the monotony of their days," explained Schippers, who moderated the presentation.
In avoiding tidy epiphanies and portraying inmate-musicians candidly, Brennan and Harbert were forced to grapple with questions of trust—both in the prisoners they met and in the facilities themselves.
Harbert recalled that pioneering folklorist Alan Lomax, who recorded Louisiana prisoners in 1933, once remarked after interviewing a handful of inmates, "I wondered if I was the only one who didn't drive a Cadillac."
Issues of transparency extend to prison administrators, many of whom use inmate-musicians to bolster their reputation. In Angola, a Louisiana prison that recently came under federal review, having ex-inmates start musical groups bodes well for their public image.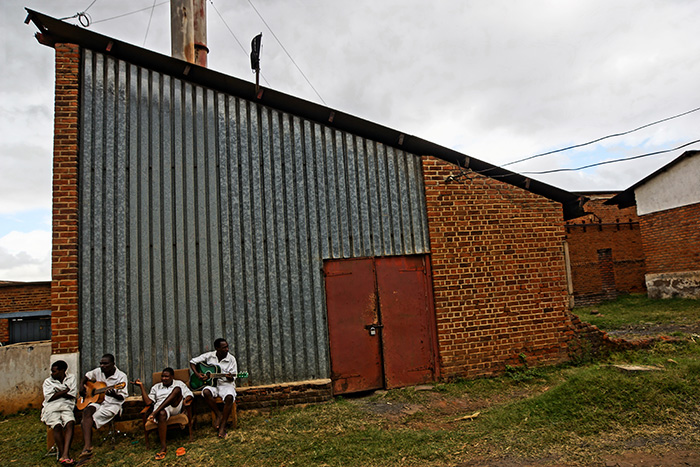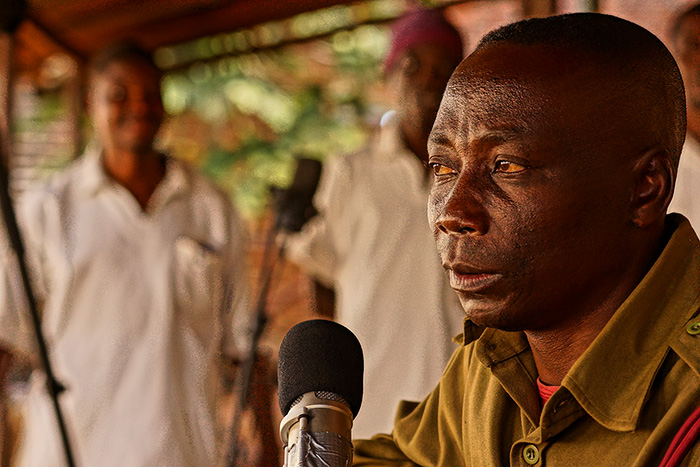 In Malawi, where administrators actively downplay the existence of female prisoners, women are given fewer musical instruments than their male counterparts.
"Men were given amps and keyboards, while women were given buckets and a drum," Brennan recalled. When I Have No Everything Here earned a GRAMMY nomination, the prison rewarded the men with more instruments but neglected the women.
In weaving together these discordant voices, Brennan and Harbert must navigate between carefully calibrated narratives, both from prisoners and their administrators. The result is an arresting portrait of prison musicians free of romanticized narratives—one that leaves it up to the viewer or listener to draw the line between authenticity and artifice.
In Follow Me Down, Taylor goes on to sing the Dixie Hummingbirds classic "I'll Keep on Living After I Die," this time surrounded by a chorus of inmate-musicians. The arresting performance begs the question: is Taylor a musician, a criminal, or both? That's up to the viewer to decide.
Angelica Aboulhosn in the public affairs specialist for the Center for Folklife and Cultural Heritage.
The Music, Prisons, and Transformation event launched Sounding Board, a public program series produced by the Smithsonian Folklife Festival. Stay tuned for future events.