When I began my Smithsonian Folklife internship in January, I knew one of my projects would be helping curator Betty Belanus plan an upcoming Smithsonian Material Culture Forum on the theme of traditional medicine. The forum was scheduled for May, which seemed distant and vague back in the cold, early months of 2016. At that point I had no idea just how important the forum would become to me and how much I would learn about traditional medicine and event planning.
The Material Culture Forum is a Smithsonian-wide organization of staff members interested in collections and research who share their work at quarterly internal gatherings. As I soon learned, a single afternoon of talks and a reception afterward requires a great amount of planning. Along with the steering committee chairwomen, Mary Savig (Archives of American Art) and Barbara Stauffer (National Museum of Natural History), we arranged pre-forum tour of collections, assigned speakers, and chose a title: "Homegrown Healing: Smithsonian Collections Relating to Plants and Healing, Wellness, Ceremony, and Ritual."
We decided to turn the reception into a "Healing High Tea" with finger foods featuring medicinal herbs. I researched menu ideas and healing properties of the chosen herbs. Leslie Overstreet, head librarian at the Cullman Library of Natural History, showed us the beautiful herbal and ethnobotanical books in their collection. We took field trips around Washington, D.C., to Calabash Teahouse & Cafe and Undone Chocolate at Union Kitchen, where I had the very difficult task of sampling the food and drinks for the reception.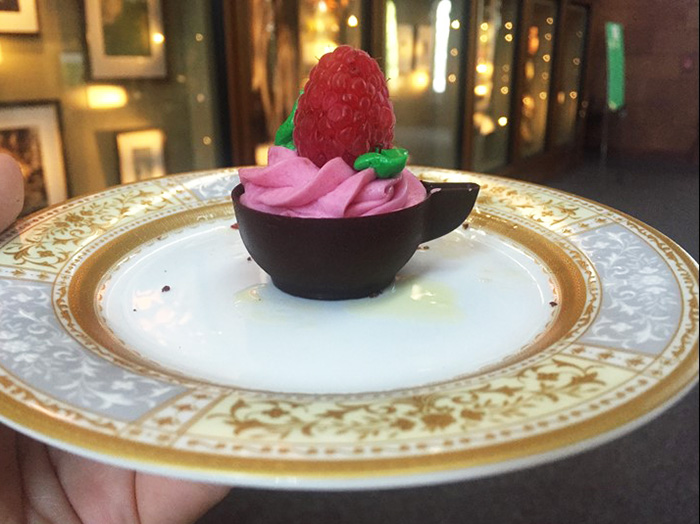 Our diverse but harmonious lineup of speakers included scientists, scholars, and a tradition bearer, all presenting their insights to the healing power of plants. To introduce the afternoon, Betty and I gave an overview of medicinal plant collections around the Smithsonian. As a folklorist, Betty has long been interested in this topic and discussed the possibility of turning her research into a program at the Smithsonian Folklife Festival. I also presented highlights from my research in the Smithsonian Learning Lab, an online platform for searching and building your own collection of digital assets from around the institution.
Representing the Division of Medicine and Science at the National Museum of American History, curator Diane Wendt discussed the Smithsonian's vast collection of historic pharmaceuticals containing belladonna. Also known as deadly nightshade, this herb has been used for hundreds of years as everything from medicine to poison to cosmetics.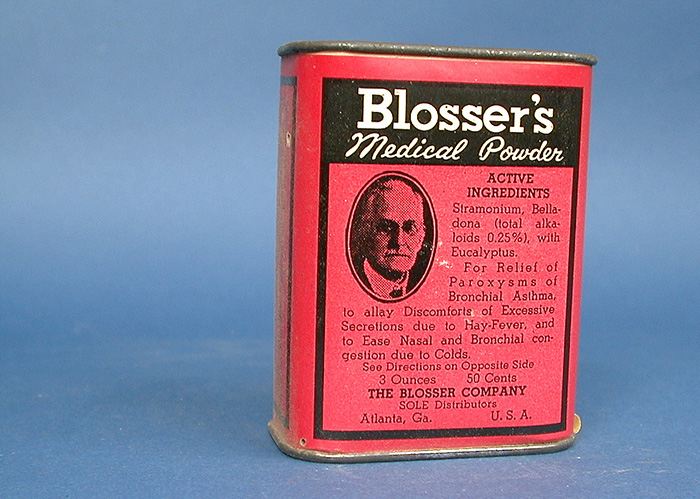 Dr. Susan Pell, science and public programs manager at the U.S. Botanic Garden gave an overview of their medicinal collection. She brought some leaf specimens we could feel and smell plants such as coffee and mint while learning about their medicinal use.
Head horticulturalist Christine Price-Abelow from the National Museum of the American Indian led a virtual walk-through of the beautiful museum gardens, explaining the medicinal, culinary, and ritual uses of its plants.
Dr. Jake Homiak, director of the Anthropology Archives at the National Museum of Natural History, presented highlights from his research on Rastafarian spirituality and its relation to marijuana. (He did not pass around leaves.)
The last speaker was Sunyatta Amen, a fifth-generation herbalist, trained medical doctor, and owner of Calabash. She delighted the audience with stories of her childhood summers in Jamaica learning traditional medicine at her great-grandmother's side, the trouble she encountered trying to incorporate her traditional knowledge into Western medicine during medical school, and finally the opening of her shop.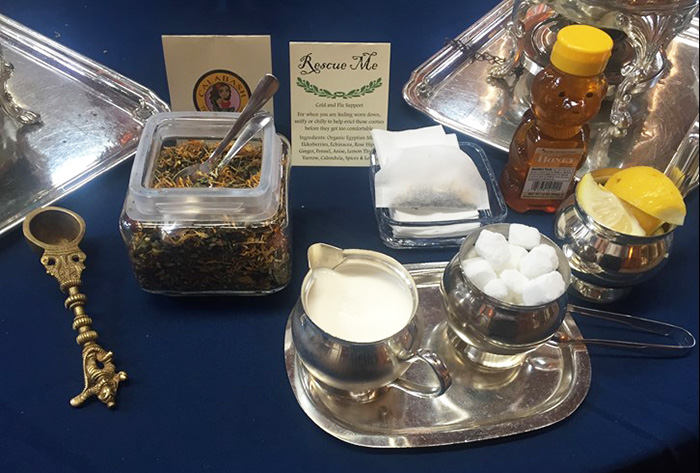 Sunyatta's teas were also a highlight at the reception, each with some sort of healthful benefit. "Rescue Me," a mix of elderberries, mint, rose hips, yarrow, and other herbs, is designed to help flu- and cold-like symptoms. "My Last Good Nerve," with lavender and hibiscus, helps calm stressed and frazzled nerves. "Teatox" uses turmeric, hibiscus, juniper, and dandelion to gently cleanse the body.
In addition to the teas, our healing food menu included turmeric chicken skewers, rosemary-infused olives, deviled eggs with dill, as well as desserts featuring herbs like mint, lavender, and rosemary, topped off with antioxidant-rich chocolate from Undone Chocolate. During the receptions, attendees were invited to post their own family remedies.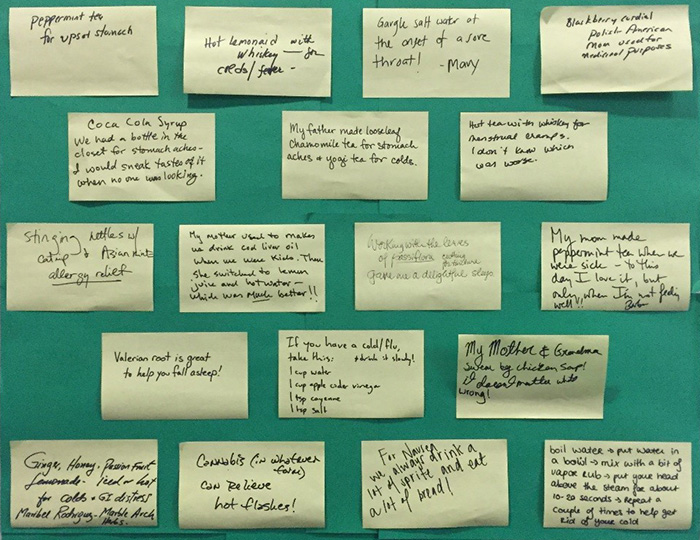 Now that it has come and gone, I realize working on the planning and execution of the forum was one of the best experiences of my life. Besides learning that I should eat chocolate and not feel guilty because it is good for you, I gained so many other useful skills and knowledge about the Smithsonian and its amazing collections. As I prepare to start graduate school in folk studies in the fall, I will carry this experience with me, and no doubt return to the Smithsonian collections for inspiration in the future!
Anne Rappaport is an intern at Center for Folklife and Cultural Heritage and will be studying at Western Kentucky University starting in the fall.