In "The Urgency of Empathy and Social Impact in Museums," Mike Murawski, director of education and public programs at the Portland Art Museum, called on museums to foster dialogue, particularly in times of heightened political divide. Museums, Murawski writes, play "a powerful role in communities as active spaces for connection and coming together, for conversation and dialogue, for listening and sharing."
It's a topic we addressed in our January #50YearsofFolk Twitter chat, the first in a monthly series celebrating the 50th anniversary of the Smithsonian Folklife Festival. The chat, grounded in museum education, featured Hadley Ferguson, executive director of the Edcamp Foundation, who joined us to explore museum education and the role institutions and educators can play in setting the stage for rich cultural understanding.
1. Fostering Dialogue
Among the many visitor needs museums and research centers are addressing is the desire to engage in thoughtful dialogue with peers. Avoiding simple interpretations, museums are providing educators with analysis guides, such as those from the Library of Congress, which bring the institution's primary source material to life.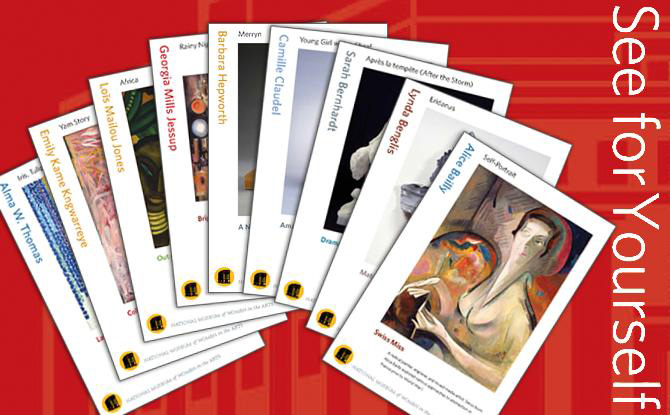 The National Museum of Women in the Arts takes a similar tack, providing guests with "See for Yourself" cards with background information and questions on select pieces that prompt visitors to examine their own leanings in relation to the works on view. Questions suggested in the Smithsonian Folklife and Oral History Interviewing Guide are similarly open-ended, promoting evocative reflection.
2. Encouraging Exploration
In addition to fostering dialogue, museums and cultural institutions are tailoring their educational content to visitors interested in exploring the world around them, often in interactive, engaging formats. WBEZ podcast Curious City does just that, crowdsourcing questions from the public which listeners can then follow from inception to final broadcast. Museum Without Walls, an audio program from the Association for Public Art in Philadelphia, tells the story of the city's outdoor sculpture through the lens of those most closely connected to the works, namely, artists, educators, historians, and others.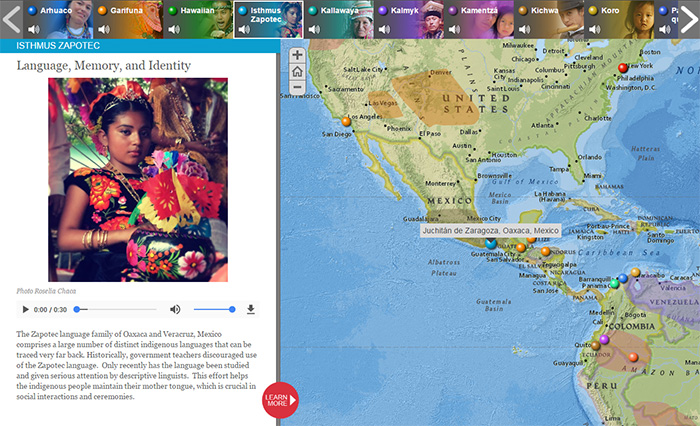 The Arizona State Museum takes exploration a step further with its self-guided "discovery hunts," providing visitors a set of questions to answer, with each response leading to another area of the exhibition. One World, Many Voices, an interactive audio map from the Smithsonian Folklife Festival's 2013 program of the same name, invites visitors to explore endangered languages on a global scale, thereby linking people and perspectives across cultural divides.
3. Bolstering Creativity
In a similar vein, museum visitors are looking to express themselves creatively and cultural institutions, with thoughtfully curated collections at the ready, are ideally suited to foster that creativity. On a visit to the Welsh Folk Museum in preparation for the 2009 Smithsonian Folklife Festival's Wales program, curator Betty Belanus participated in a Big Draw activity, wherein visitors were invited to add to a paper mural inspired by the work of featured artist Mary Lloyd Jones. She has since introduced a Big Draw activity to elementary schools in the Washington, D.C., area, examining Smithsonian Folkways album art and asking students to create their own.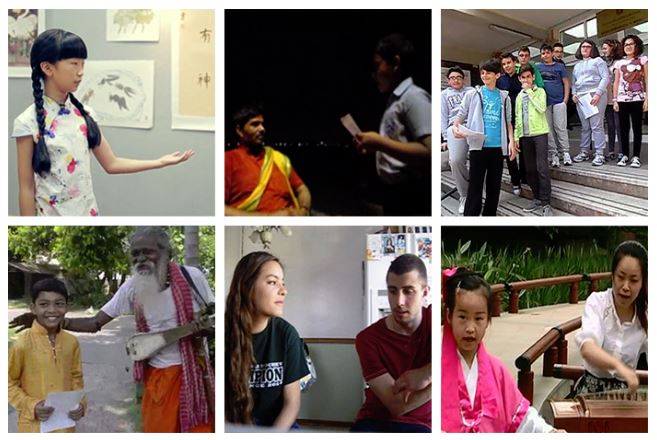 Hofstra University historian Alan Singer has also extended this experimentation trend to the classroom. As a social studies educator, he invites students to repurpose folk music, remixing traditional lyrics into rap songs to better connect with source material. The Global Folklorist Challenge, a program that invites young students to research a cultural tradition in their community, interview an expert in that practice, and create a slideshow, video, or podcast with their findings, goes a long way in fostering creativity in students.
Together with their visitors, museums and research centers are promoting rich conversation, in-depth exploration, and thoughtful creativity, resulting in a fascinating interplay between personal narratives. The success of these programs is premised not on the breadth of their content but on the questions they pose, the exploration they encourage, and the opportunities they afford visitors to be culturally engaged.
"As a former history teacher," Hadley Ferguson added to this week's Twitter chat, "I loved how museums bring ideas to life."
Read the full discussion on Storify.
Angelica Aboulhosn is a public affairs specialist at the Center for Folklife and Cultural Heritage.